Conseil et expertise en systèmes d'information
Présentation
Publications
Outils / Tools
---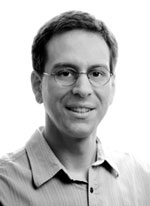 Sébastien RAILLARD
Company overview
The company "Conseil et Expertise en Systèmes d'Information SARL" (acronym "COEXSI") was founded in 2007. It is located in the town of "La Mulatière", near Lyon, in south-eastern France.
The information technology services, only provided to businesses, are audit, development, operation and technical expertise with short realization cycles or iterations.
Sébastien RAILLARD, engineer from the "Arts et Metiers" school, is the creator and manager of the company.
Areas of technical competence
Security: Scope analysis, integration with development and operation, implementation of algorithms
Open Source : Participation in community development projects, software usage around Linux system
Microsoft Infrastructures: Windows domains, Exchange messaging, Clusters
Audio and video technologies: Knowledge of DVB and MPEG standards, implementation of different CODECs
Network infrastructure: Knowledge of common network protocols, equipment sizing, diagnosis
Operations: Servers installation (Windows or Linux), Monitoring tools
WEB technologies: HTML, CSS, Webservices, AJAX
Databases: Microsoft SQL Server, MySQL, SQLite
Development languages: C, PHP, VB.net and C#, SQL, Javascript
---